1. A few months ago, Van Toan suffered a shoulder injury and had to leave the Vietnamese team right before the AFF Cup 2020 many people were worried about Coach Park Hang Seo at SEA Games 31.
The reason for worry is because although there is no shortage of goalkeepers of the age group to attend the tournament at home, there are not many who really make Korean strategists feel secure.
Van Toan's injury raises a question mark for Coach Park Hang Seo about whether to call over-aged goalkeepers to attend the 31st SEA Games or risk some other options including Van Chuan, Xuan Hoang… Hai Phong's temple guard could not return.
But fortunately, just before the day U23 Vietnam gathered to prepare for the 31st SEA Games with a friendly tournament in Dubai, Van Toan also announced the good news to help Mr. Park reduce a lot of pressure.
2. Van Toan is back, but the person most mentioned at the tournament in Dubai is another name – Quan Van Chuan with a brilliant performance in the U23 Vietnam shirt.
At the friendly tournament in Dubai, goalkeeper Tuyen Quang made many people forget about senior Van Toan with reasonable saves and entry and helped Vietnam U23 play relatively successfully against U23 Iraq, U23 Croatia or U23. Uzbekistan.
For many people, Van Chuan's excellent play is a big surprise, but many feel… it's normal that the student of former Vietnam's No. 1 goalkeeper Duong Hong Son has been very good for a few years. past at youth tournaments.
Twice winning the title of excellent goalkeeper at the National U19 and U21 tournament as well as being regularly in the starting lineup in the First Division or being called up to the Vietnamese team is enough to create a position for Van Chuan to compete with Van Toan for the main catch at SEA Games 31.
3. Van Toan is back, Van Chuan is on the rise, causing Coach Park Hang Seo to have a real headache (in comfort) with the choice for the keeper position in U23 Vietnam at the home tournament.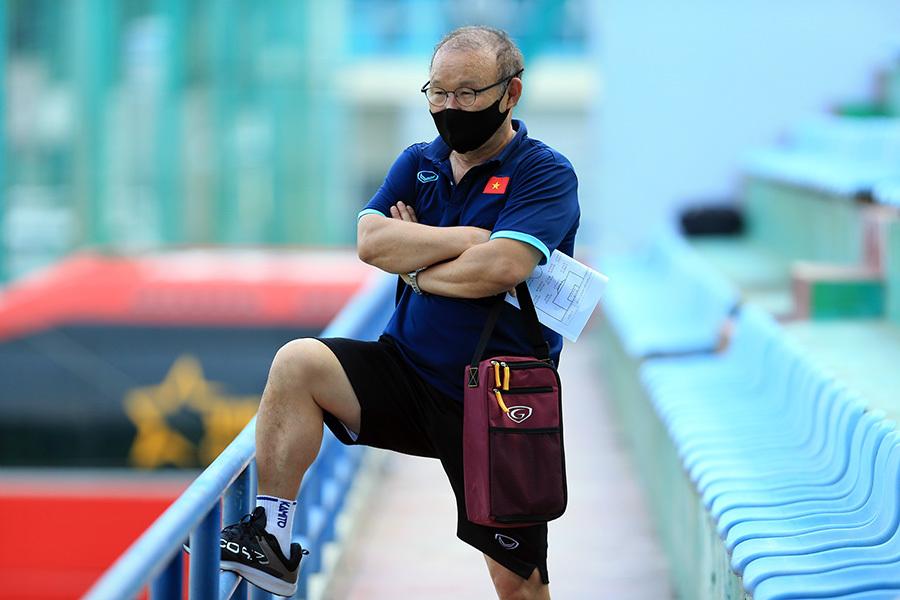 In other words, the captain of U23 Vietnam is having to decide between Van Chuan's performance or Van Toan's experience for the campaign to defend the gold medal at the 31st SEA Games.
With his habit, it is likely that Coach Park Hang Seo will give priority to Van Toan, who has followed the Korean teacher for the past few years from U23 to Vietnam.
However, the captain of U23 Vietnam also needs to be careful, because in the past few months Van Toan has been almost exclusively vegetarian while the other choice is Van Chuan, who is actually flying with the last performance.
It is not easy to choose, and it is quite difficult to make a decision even after U23 Vietnam has a friendly with U20 Korea. But anyway, it's still good because Coach Park Hang Seo still has a choice in the context of facing many problems before the 31st SEA Games.
Xuan Mo | 06:03 April 16, 2022