After an exhausting match against Kasidit Samrej in the quarterfinals, Ly Hoang Nam won easily in the semifinals. Vietnam's number one tennis player took 67 minutes to overcome New Zealand's 892-ranked opponent Ajeet Rai with the scores 6-2, 6-1.
In the first set, the two players struggled in the first four games, before Hoang Nam showed his superiority. The Vietnamese tennis player had 2 consecutive breaks to win 4 games in a row.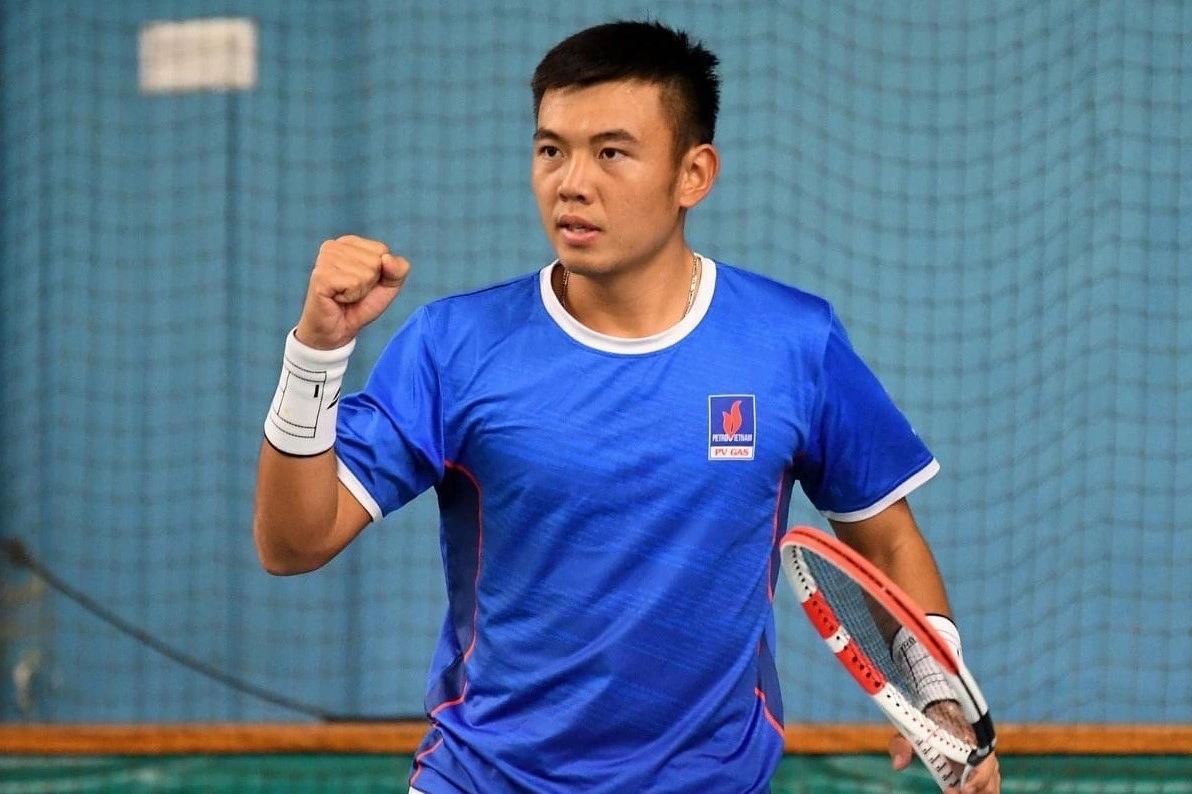 The tennis player from Tay Ninh continued to dominate in the second set. He played on the field, controlling the ball in the two corners of the field, causing the opponent to waste energy and have good situations to read and return. Hoang Nam once again had 2 more breaks to lead 5-1.
In the handover game to end the match, Nam was 15-40 behind. However, he showed the bravery of the 3rd seed, successfully saved 2 break-points and completed the 6-1 victory.
Hoang Nam's opponent in the final is Hong Seong-chan. The 695th Korean player beat compatriot Nam Jisung 6-1, 6-2 in the first semi-final.
Hoang Nam has won his second consecutive final and is aiming for his first title in 2022. At the end of March, he finished second at the tournament in France after a 3-6 defeat to host opponent Kenny. De Schepper.
The Vietnamese tennis player will attend more tournaments in Thailand, then is expected to return to Vietnam at the beginning of May. He will move to Bac Ninh to familiarize himself with the court and prepare for the 31st SEA Games, where he is holding the plate. Men's singles gold medal.
Duy Minh – Zing.vn | 15:15 April 16, 2022