The former Man City player had to receive 2 yellow cards in just 3 minutes of stoppage time for the error of reacting to the referee. He received a second yellow card for swearing, to protest the decision of the referee Isidro Diaz de Mera.
This is the fourth time in his 858-game career that Silva has received a red card, and the first since February 2010, in 700 games, according to El Diario Vasco.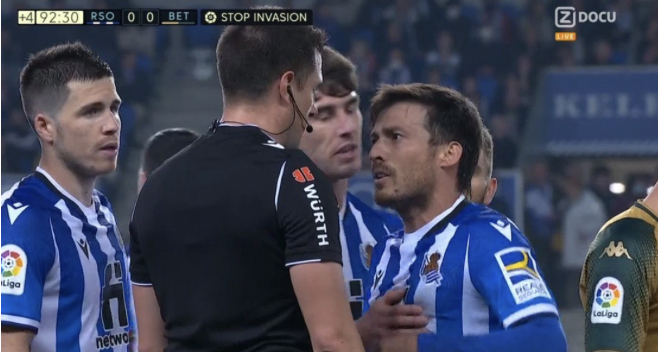 In all three previous red cards, Silva has played for Valencia. He received two red cards in La Liga, against Sevilla in 2006, Zaragoza in 2008. He was sent off against Brujas in the Europa League.
The red card caused the 36-year-old to miss his appointment with Barcelona next week. He may face a heavier penalty from the La Liga organizers.
The match between Betis and Sociedad is important in the race for tickets to the Champions League, when the two teams are ranked 5th and 6th in La Liga. The importance of the match made the players of both teams play fiercely, not afraid to collide. The referee gave a total of 7 yellow cards and one red card, mainly in the last minutes of the game.
The two teams created a fairly even game when they both had 9 shots with 2 on target in the whole match. The best situations of both teams were saved by the goalkeeper. The Sociedad side was Alexander Isak's shot in the 36th minute, from Silva's cross.
Sociedad continues to be 6th with 55 points. Meanwhile, a point obtained away from home helps Betis get 57 points, equal to the point of the 4th ranked team Atletico Madrid, but kicked more than one match.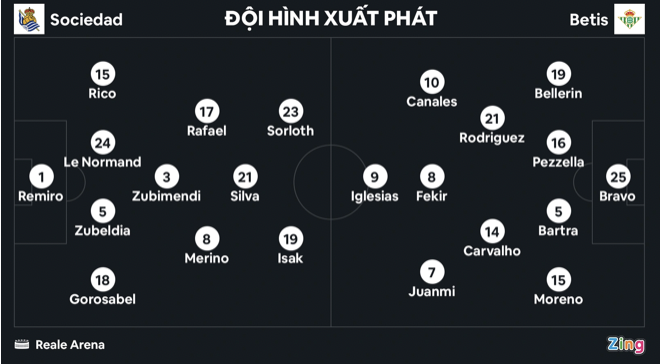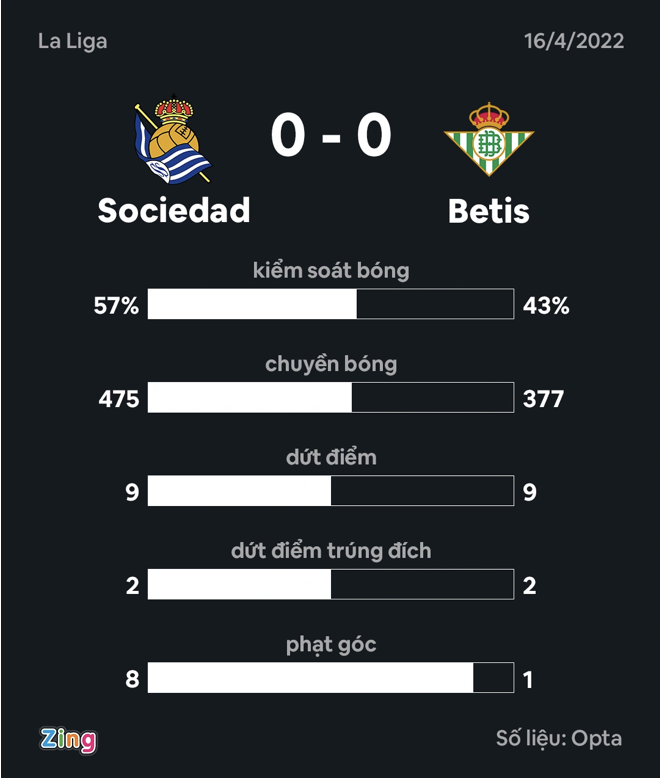 Theo Duy Minh – Zing.vnuy Minh/Nguyen Khang – Zing.vn | 09:10 April 16, 2022